UPPER 15
A new build for a beautiful house in the Amish countryside merging history, setting, and new vision.
OLD AND YET NEW
Tucked amid the pastures and gently rolling hills of Pennsylvania, we had the honor to design a new house for a very old site. Built atop the foundation of a pre-existing building, Upper 15 follows and expands on the original building footprint and picks up the rustic elements of its surroundings.
The owners who bought the original house moved the old house so it could be reused by another family, which created the opportunity to build on something that had already been done. We worked with the owners to come up with a new design that respected the history and context of the site but would also reflect their character and functional needs.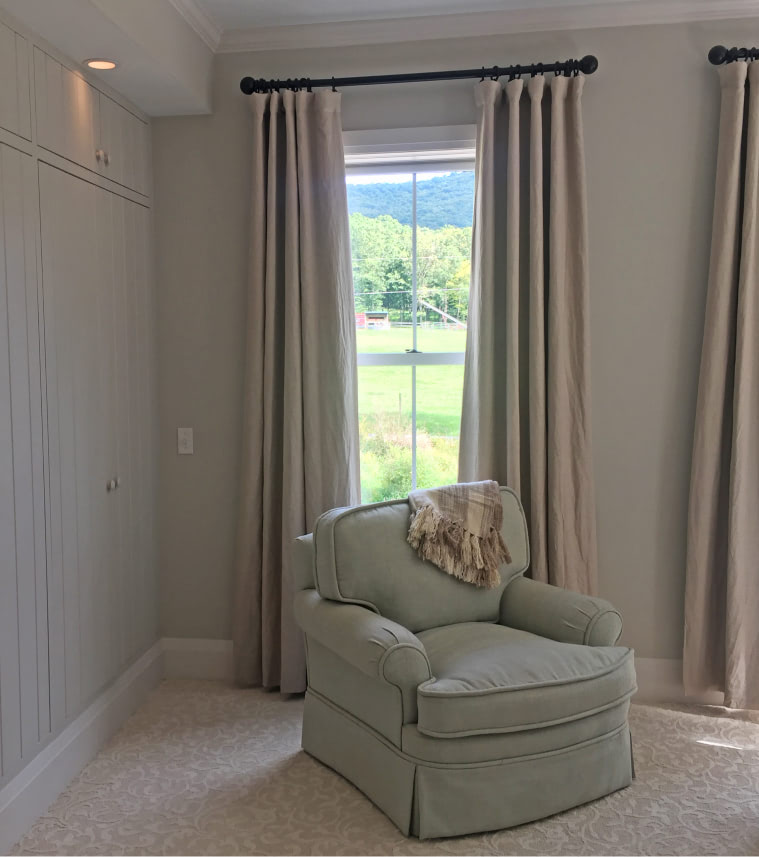 JOY IN TEAMWORK
Wow! Our clients on this project were an absolute joy to work with! They came in with a strong vision for their home but held it loosely and truly desired our input for how to make the best design. The result of this teamwork was a quaint and cozy home that offers gorgeous views out over the rich landscape and pastures it sits in.
The space feels intimate with light streaming through kitchen windows and a bottom floor entrance sunken down within the hill. Custom wardrobes and bookshelves, sinks utilizing historic materials, and the masonry-defined hearths give Upper 15 a character that matches both owner and site.