LAKE COVE
A new build contemporary farmhouse with simple, clean, and open spaces for family and friends to enjoy.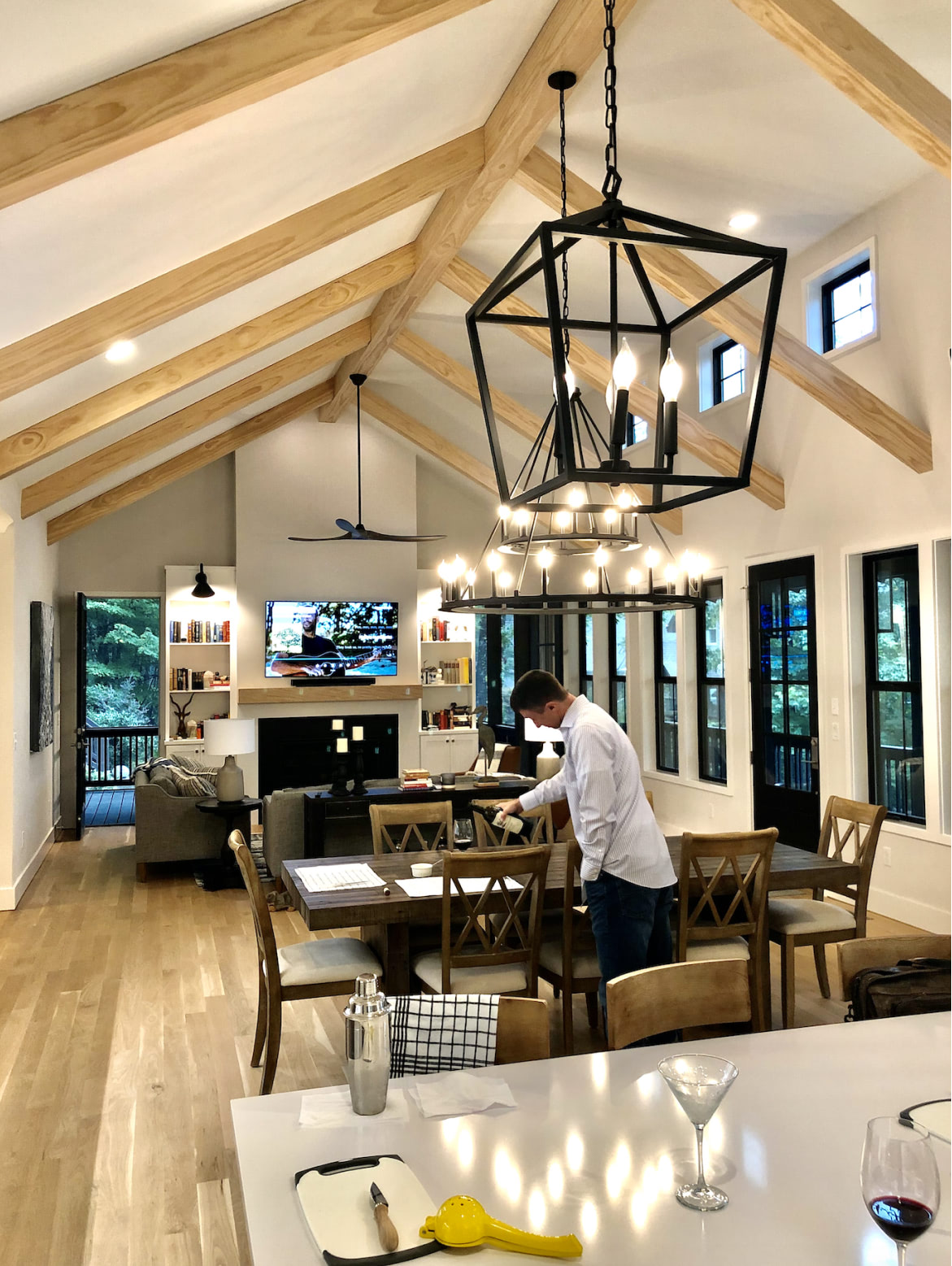 MAKING THE MOST OF SPACE
Nestled in a small wooded lot in Highland Lake, we were excited to design this farmhouse to match our client's lifestyle and maximize the available space and views. Contrasting a calm deep-toned porch, with a bright and window-filled interior, this project uses contemporary elements to create a welcoming and spacious place for family and friends.

Lake Cove is a place the clients will call home for a long time. The floor plan includes three bedrooms and bathrooms, and a very large common area that makes this an ideal place for hosting. The two-car garage behind the house also provides lofted home theater space that can accommodate working from home or additional guests.
COOKING AND COMMUNITY
Our clients for this project love to cook and entertain, and those passions are reflected in the layout of their home. The kitchen, dining room, and living room flow into one another, organized in an open floor plan, and create a space for movement and people to cook, eat, and hang out together. The wood flooring and white walls are complemented by the large windows and sloped ceiling that fills the space with light and makes a bright and spacious place both day and night, perfect for inviting and entertaining guests.