JETER MOUNTAIN FARMHOUSE
A new build for a family of 6 with a passion for living well and sustainably. 
CREATING A HOME FOR FRIENDS AND FAMILY
We were fortunate enough to cross paths with Mike and Susie one summer afternoon at the Poe House (who says good relationships don't start at pubs?) – and we haven't looked back. They have become dear friends that we feel like we have known for years. Did I mention that their kids are awesome? It has been a real joy to get to know them and work with them on the design of their new home.
The family's program and budget needs established a four-bedroom home between 2,000-2,300 s.f. with all the bedrooms on the upper level and the schoolroom on the main. Lots of covered porch space with a comfortable chair or two and a spot for many outdoor gatherings.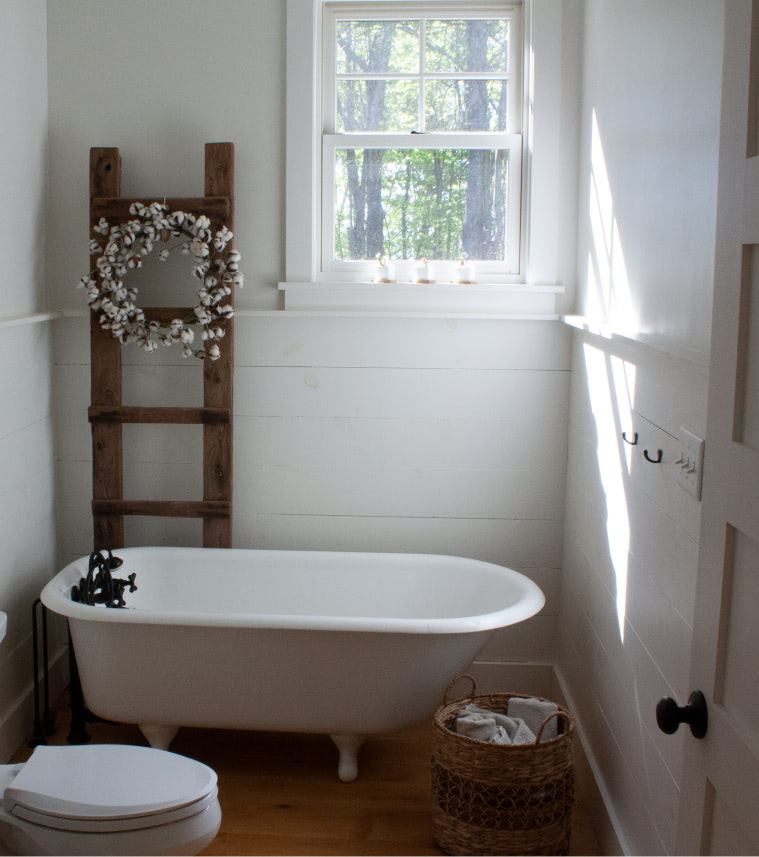 A SELF-RELIANT FUTURE
The project incorporates healthy, low VOC materials and finishes along with a highly insulated shell to create an efficient home that is easily heated or cooled. Their long-term goals are to begin to move towards being more self-reliant in the future in regard to energy production/harvesting. So, Phase 1 is making an efficient space as a stepping stone for those systems to come online down the road.
"We have been nothing short of impressed with our experience with Michael and Shannon. They have really been able to capture our vision for our construction project and have gone above and beyond our expectations every step of the way. They've been amazing to work with and we're thrilled with how things are coming together."